INFORMATION
Adjustable ankle-foot orthosis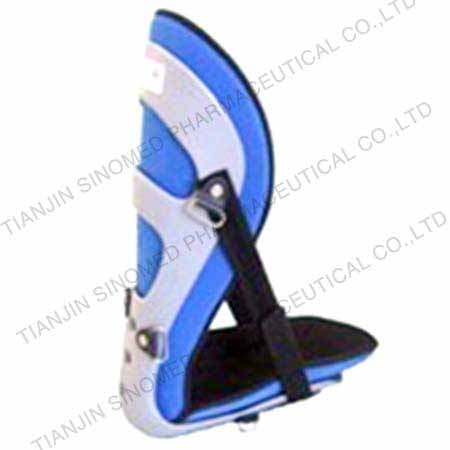 Main Features & Specifications
 Wear directly on affected part, to avoid secondary injury by casting.
 Immobilization angle adjustable step-by step lateral flexion-extension straps according to patient's condition.
 Fix affected part to foot valgus position by lengthening or shortening lateral flexion-extension straps.
 Comfortable, thick liners.
 Washable, removable liners.
Indication:
 Conservative treatment and post-operative immobilization for ankle and its soft tissue injury.
 Maintain ankle functional position.
 Sports protection for ankle injury at phase of rehabilitation.
Size: S/M/L/XL
If you are interested in our products,ple feel free to contact us.
Back